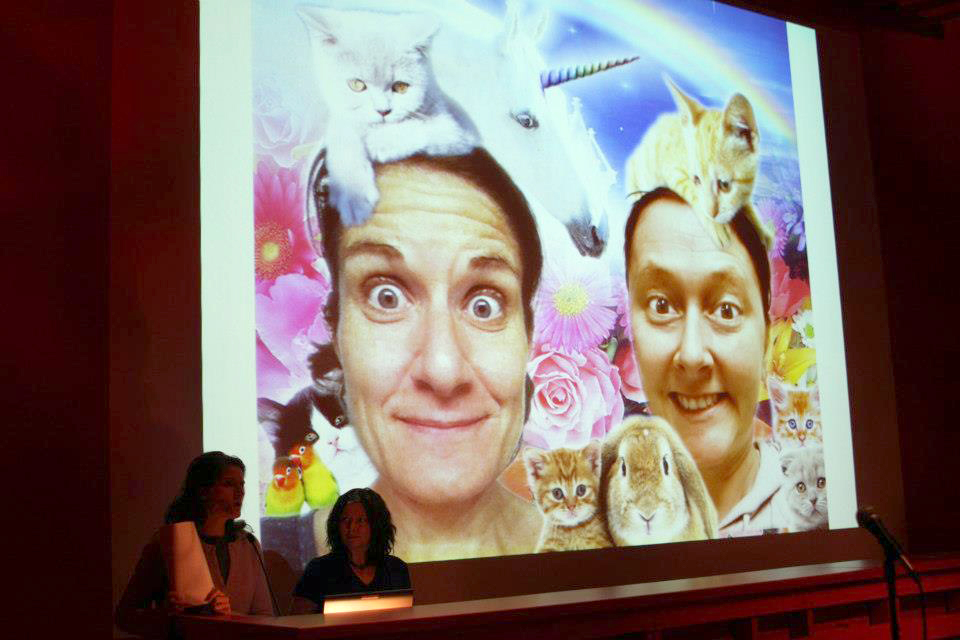 A pic of our presentation at Scottsdale Museum of Contemporary Art. The image behind us is a visual representation of our happiness if we were to get the grant.
We were unsuccessful in getting this grant however, the project is still on only in slightly altered form, and at least part of the project will happen in March.
This was possibly the most fun I EVER had while putting together a presentation. We ended the proposal with a slow jam poem that was originally going to be a rap but, I was told that my stylings are so bad that I might go viral and there was a strong suggestion for me to not do it. We had 1 day to prepare for this presentation as that's how the grant works. It was reality TV style fast because all of our images needed to be created in addition to the verbal presentation and sometimes the ideas we get at 4am while finishing up aren't always as good or entertaining as we believe them to be in that late night rush to finish while hopped up on too much coffee.
The we in this project is me and the wonderful and talented Christy Puetz.